Deciding which campervans and motorhomes to purchase isn't always an easy or straightforward task as there are a wide number of different features and factors you'll need to consider. One such factor is fuel efficiency. Although fuel prices may currently be lower than they were in the past, you'll still want to ensure that whatever vehicle you end up choosing doesn't cost you an arm and a leg to drive.
In this sense, it is important to consider not only the make and model but also the type of fuel it uses. Diesel, petrol, and LPG (liquefied petroleum gas) are all options to consider, and unfortunately, the choice between the three often causes much consternation. Luckily, the choice really isn't all that difficult since the type of fuel directly affects several aspects of the engine's performance. In this sense, all you need to do is consider how you mostly intend to use your motorhome or campervan and then choose the type of engine that best suits your needs.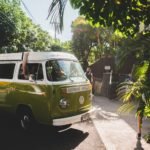 Finding the Most Fuel Efficient Camper Van
If your main concern is in finding a fuel efficient camper, the truth is that you'll probably want to stay away from petrol. Although petrol campervans and motorhomes quieter, smoother and easier to drive, especially in town, they also tend to use up to 40% more petrol than diesel engines. The fuel efficiency decreases even further when petrol engines are taken off-road.
One of the major reasons for this is that petrol engines have less torque than diesel engines. This reduced torque means that a petrol motorhome will often not be able to stay in highest gear when facing strong headwinds or going uphill. In turn, this means that petrol engines need to change gears far more often, which thus increases the amount of fuel they consume.
The main reason that many people still end up choosing petrol engines is that they tend to be cheaper than diesel. However, petrol engines are also much more complex and thus require far more maintenance and repair, which could eventually end up costing you more over the life of the vehicle.
Converting to LPG
In order to cut down on fuel costs, some consumers are choosing to convert their motorhome or campervan to run on LPG. The reason is that LPG currently costs less than half the price of either petrol or diesel due to the fact that it is not taxed in most states. However, should it ever become taxed, the cost benefit would most likely disappear.
One of the major benefits of LPG is that it produces lower emissions, while it is also thought to produce an even smoother running engine than petrol. Reduced wear and tear on the engine should also help lower the overall repair costs. However, petrol engines converted to run on LPG generally use up to 20% more fuel and have about 10% less torque.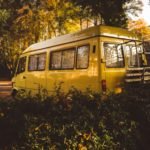 Are Diesel Engines Energy Efficient?
For many, diesel is the obvious choice when choosing a campervan due to the increased performance and improved fuel efficiency. When compared with a petrol engine of a similar size, the diesel engine will produce far more torque, which enables them to pull far heavier loads without a problem. Whereas a petrol engine may stall out trying to pull a heavy load uphill, the diesel engine will usually be up to the task.
The fact that diesel engines turn over more slowly also means that they tend to last far longer than petrol engines, which helps to explain why most come with a five-year engine warranty compared to the standard three-year warranty on petrol engines.
Although standard diesel engines are already more fuel efficient, the rate of fuel consumption can be decreased even further by adding a turbocharger and possibly an intercooler. Many larger diesel vehicles now come with turbochargers standard, although you can also have one fitted by a mechanic.
The fact that diesel engines are more powerful, more reliable and more fuel efficient makes them the obvious choice when buying a new campervan or motorhome. When maintained properly, a diesel engine can easily continue running after more than 500,000 km and can easily take you anywhere you want to go—whether off-road or on.