If you are just starting a campsite, a well-thought-out business plan can be a useful tool for the planning process. Establishing a camping business requires more than just putting together the necessary resources and amenities. You also need to come up with some creative ways in which you can make extra money besides charging camping fees. However, this doesn't mean that you should exploit your customers to bring in more income; rather, you can come up with a few paying enterprises that will be optional for the campers.
Are you wondering how to set up a campsite business and include some enterprises that will generate more revenue? Here are a few revenue-generating ideas that you can include in your business plan for a profitable camp business.
Install a Jukebox
Campers love to stay entertained, especially during the evening, and there's no better way to make this happen than by installing a jukebox. Some of the latest digital jukeboxes on the market come with over 30,000 songs and can access even more online. Campers have to insert a coin for the machine to play their selected song; therefore, you can make some reasonable amounts from it. A jukebox is a viable investment or your campsite business as it has few maintenance requirements. Also, you don't need extra stuff to oversee its use as it is a coin-operated machine.
Set Up a Washing Machine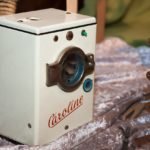 A commercial washing machine is another great investment to consider for your camping business. Most people would not mind parting with some little money to get their laundry clean during their camping trip. Invest in one or more coin operated washing machines depending on the size of the campsite and the number of clients you have. By investing in reliable brands such as Maytag or LG with regular servicing and proper maintenance, these machines can serve your business for years and generate high profits. You can employ staff to ensure that the machines are used correctly to avoid misuse and regular breakdown.
Buy a Soda Vending Machine
A soda vending machine offers an easy and profitable way of selling soft drinks to your campers. You can buy a new one from a soda manufacturer or a generic brand that has been refurbished. The machine may be a costly investment, but it will translate into better profit as you can buy your sodas from the warehouse at a lower price compared to that of the distributor. Make arrangements for this machine in your campsite business plan so that you can hire someone to manage it. Also, you may need to restock daily, especially during the summer when cold beverages are usually in high demand.
Set Up a Camp Gears Shop
Numerous outdoor activities take place during camping trips. These include swimming, fishing, hiking, hunting, and much more. Sometimes, campers may come unprepared for these events and will need to purchase gears. You can set up a shop that sells equipment, protecting clothing, and tools that campers require for activities around the area. Assess your campsite and identify all the potential activities so that you can purchase proper gear for them. You can make some good profit, especially if you buy these items from a wholesale distributor.
Sell Firewood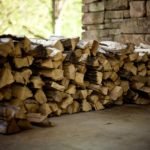 Who doesn't love building a fire while gaming when they are out camping? It may be for warming up during a cold night, setting up a bond fire, or roasting game meat. Whichever the reason, campers are bound to build fires on most if not all nights during their trip. However, not most of them are enthusiastic about looking for firewood, especially if there are no woods or forest around. You can make things easy for them by selling firewood for say one dollar per box. This can be a productive idea, especially if you get the firewood at zero cost.
These are some great ideas that you can utilize to make extra money for your campsite business. Include them in your business plan for proper arrangements and acquisition of resources. Also, determine whether you need additional staff for the enterprises to improve their efficiency.